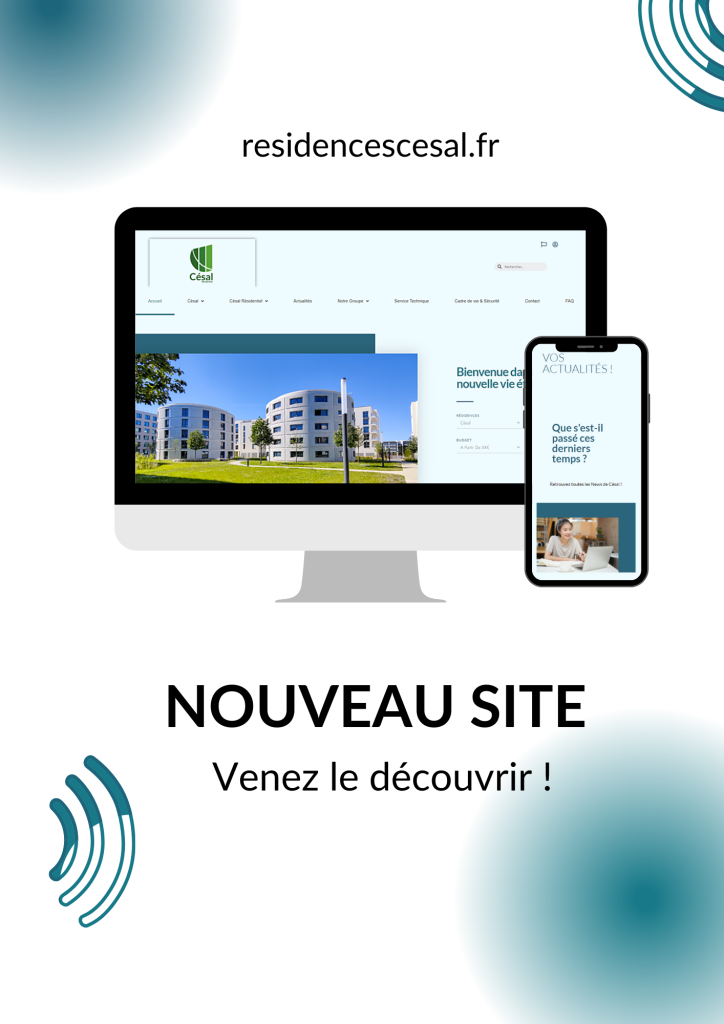 Césal is delighted to present its new website, which went online in early April 2022. The aim of this website redesign is to merge Césal and Césal Résidentiel on a single platform.
This redesign aims to improve the distribution of information to residents in order to make it easier to understand how Césal works as a whole.
The aim of this website is to anticipate your questions about Césal and everything that concerns it. You will thus find updated news, the many accommodations we offer, the various services and benefits, the operation of the recent T-Room maintenance service, a reworked and detailed FAQ...
We hope that many of you will take advantage of it!
1 rue Joliot-Curie, 91190 Gif-sur-Yvette
Is finding a place a headache?
No need to worry! Césal offers you an assigned space in a secure car park.
Opening hours :
Mon - Wed - Thu - Fri: 9:00am-1:30pm / 4:30pm-6:45pm
Tue: 9:00am-1:30pm
Telephone: 01 85 37 07 12
Email : gestion@cesal.fr
Address: 1 Rue Joliot-Curie, 91190 Gif sur Yvette 
Copyright © 2020 Grant Flooring- All Rights Reserved