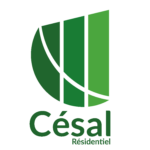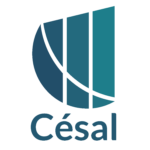 Useful floor space up to 54.5 m².
The T3 apartment is designed to accommodate a roommate of 2 people. The rooms are furnished with: comfortable bedding (with bed linen provided as an option), a desk with a chair on wheels, a drawer and a desk lamp, and storage space (under-bed storage, wall shelves, closet with hangers).
Each room has an individual bathroom. The common room is a living room with a sofa and / or a Fat-boy armchair, with a fully equipped kitchenette:
- Sink with dish drainer,
- Refrigerator,
- Electric cooking plates, microwave oven and electric kettle,
- Dishwasher 
- Set of dishes with appropriate number of cutlery, saucepan, frying pan, pasta drainer,
- Trio of garbage cans to promote the selective sorting of garbage,
- Dining room with table and chairs.
From 1 437,90€,
or 718,95€ / Tenant*
Water
Electricity
Heating
Housekeeping in common areas
Taking out the rubbish
Maintenance of green spaces
Personal expenses
Electricity may be included for some units, in which case the rate for the electricity subscription will appear on the contract. Note however that it is possible that this subscription is suspended during the course of the lease, in which case the tenants will of course be in which case the tenants will of course be duly informed.
Services included:
- Bicycle garage
- Receipt of mail/packages
- Security (PC Security)
- Cinema room
- Fitness room
- Sauna
Optional services :
- Unlimited Wifi (50€/year or 6€/month)
- Laundry
- Parking
By staying at the Joliot-Curie residence, you can tailor your stay to your needs with the "à la carte" services. If you want to take care of the cleaning yourself, you will benefit from accommodation at an attractive price. Or would you prefer to have it taken care of for you? In that case, you would be interested in the optional services that offer you weekly cleaning and laundry services. Just like in a hotel. But with the added freedom.
Brand new (2018), the Joliot-Curie residence is the first private residence in Césal. Its unique building, with an emerald green earthenware exterior, is built on 5 levels served by a lift. The interior atmosphere matches the exterior.
From the individual studio to the 4-person flat, the residence's accommodation is optimally equipped to offer you the best living environment.
The Joliot-Curie residence offers top-of-the-range services, exclusive to its residents, such as a cinema lounge with a large connected screen, a fitness room and a sauna.
1 rue Joliot-Curie, 91190 Gif-sur-Yvette
Is finding a place a headache?
No need to worry! Césal offers you an assigned space in a secure car park.
Opening hours :
Mon - Wed - Thu - Fri: 9:00am-1:30pm / 4:30pm-6:45pm
Tue: 9:00am-1:30pm
Telephone: 01 85 37 07 12
Email : gestion@cesal.fr
Address: 1 Rue Joliot-Curie, 91190 Gif sur Yvette 
Copyright © 2020 Grant Flooring- All Rights Reserved